We are a professional general contractor company based in Sammamish, WA. Our team specializes in home improvements, remodeling, maintenance, and repairs. So, let's turn your dream home into reality now!
Rodolphe Bedu General Contractor LLC is a French professional contractor company. We specialize in home remodeling, improvement, and maintenance. Additionally, we also perform room extensions, special projects, additions, and repairs. Based in Sammamish, WA, we serve residential clients in Bellevue, Mercer Island, and Greater Seattle region.
Whatever your home improvement needs are, we're here to create the perfect space for you and your family. With solid experience and proven track record, our team performs a wide range of home improvement services. As a result, we've become experts at kitchen remodeling, bathroom renovations, and room additions. Furthermore, we've mastered floor tile installation, cabinet installation, drywall repair, and framing. Finally, services such as painting, concrete, door and window installation have also become our expertise. As a result, we provide any professional contractor service aimed at upgrading the look of your home. Visit our Services page to learn more about our offerings.
In conclusion, Rodolphe Bedu General Contractor LLC has the experience and expertise you need. We can turn your renovation project from your concept into a final build and finishing. No matter the size of the project, our team is ready to turn your dream home into reality.
Partnership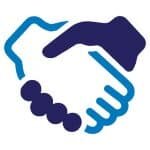 We value creating long-lasting relationships with our customers
Satisfaction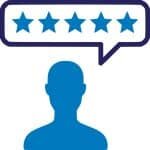 We are dedicated in achieving customer satisfaction with all projects
Quality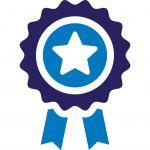 We are committed to delivering quality workmanship and superior service
Work With the Leading General Contractor in Sammamish
Rodolphe Bedu General Contractor LLC is a reliable and trusted home remodeling service contractor. If you want to learn more about us,  please visit to our About Us page. After that, head over to our Services page to learn more about home solutions. Our business has its Washington State Contractors License, Bonded, and Insured, #RODOLBG791KS. Moreover, we're also affiliated with the Master Builders Association MBA and Better Business Bureau BBB.
As a leading general contractor company, we provide a wide range of residential home improvement services throughout Bellevue, Issaquah, Kirkland, Mercer Island, Redmond, Renton, Greater Seattle Region, and surrounding areas. 
Contact Us today to start your beautiful renovation.