Ready to turn your dreams into reality?
Rodolphe Bedu General Contractor LLC would like to hear about your remodeling, renovation, addition or improvement project and how we can serve your needs.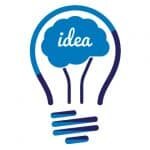 You've got dreams plans. We can help bring them to life. We work closely with you to determine your exact needs and understanding the expectations of our clients.
We help with all phases of a custom home remodel project from concept and design consultation, through to the final build and finishing.
When it comes to home remodeling, our company is the contractor you can trust equipped with all the necessary tools and materials, we are ready to make your dreams come true.