Inquire About Your Home Remodeling Cost
Ready to turn your dream home into reality?
Rodolphe Bedu General Contractor LLC would like to hear about your home remodeling needs. Whether you wish to renovate your home or take care of small repairs, we can serve your needs. However, we understand that home improvement is not always an affordable expense. Hence, before hiring us for your next project, we can provide you first with a home remodeling cost estimate. This way, you will know hos much budget will you allot for your home upgrade project.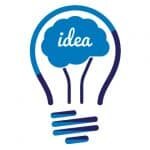 We know that you want to give the best home for yourself and your family. That is why we want to help you bring your dreams to life. We will work closely with you to understand your exact needs and learn about your expectations about the project.
In other words, we'll be ready to help you in all phases of a custom home remodel project. From conceptualization and design to the final build and finishing, our team will deliver an excellent service.
Don't worry about a high home remodeling cost. When it comes to home improvement, our company is the general contractor you can trust with quality service and affordable pricing. Moreover, we are equipped with the knowledge, skills, and necessary tools and materials to make your dreams come true.
Tell us about your home remodeling project.