Your Trusted Washington General Contractor Company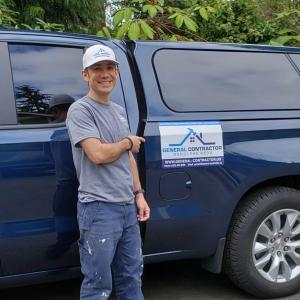 Rodolphe Bedu General Contractor LLC is a Washington General Contractor Company. We specialize in home remodeling, improvement, maintenance, and repairs. Additionally, we also perform home extensions and custom renovation projects. Founded by Rodolphe Bedu, a French professional carpenter and home renovation specialist, the company caters to residential homeowners in Washington and Greater Seattle Region.
Our expertise brings together several types of professional home construction workers. These include finish carpenter, carpenter and joiner, trim carpenter, cabinetmaker, and framer. As a top Washington general contractor company, we are committed to providing the highest quality of service. Thus, for your home improvement and renovation needs, our team is ready to answer your call.
We love to team up with our clients to complete the renovation of their dream home. In other words, it is our desire to help you do what's best for your home. To learn more about what we do, please visit our Contractor Services page.
VISION
To become the leading Washington general contractor company by providing the highest quality of services to our clients.
MISSION
To build strong relationship with our clients and provide them the opportunity to build their dream home in a seamless and enjoyable experience.
At Rodolphe Bedu General Contractor LLC, your satisfaction is our priority. In fact, we are in this business to provide you with the opportunity to create the home that you deserve. Moreover, we want to be instrumental in building the life that you will enjoy. We understand that you don't always get to buy the property that you like. That's why, we're here to help you reconstruct your space and turn it into the home that you and your family will be comfortable in. So, whether you wish to add more rooms or upgrade your kitchen, we will make it happen. Therefore, for any home improvement project that you have, trust only our expertise. Contact Us and let's discuss your home renovation requirements.