Hire a professional general contractor in Sammamish, WA (and surrounding areas)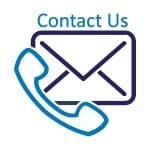 We'd love to hear from you! So, if you have any renovation or home improvement project, contact us today and let's discuss your requirements. We will respond to you as soon as we get your message.
Rodolphe Bedu General Contractor LLC
Professional contractor based in Sammamish, WA
City: Sammamish, WA
Phone: (425) 504-6480
Email: contact@general-contractor.us
Looking for general contractor in Sammamish? Here are the areas we serve
Based in Renton, WA, Rodolphe Bedu General Contractor LLC provides high-quality, cost-effective home renovation services. Our wide range of solutions include everything from renovation to room addition, cabinet installation, home maintenance, and repairs. Additionally, we perform custom requests and projects that will upgrade the look of your home.
Contact us today if you need renovation services in the following areas:
Bellevue
Bothell
Issaquah
Kirkland
Mercer Island
Redmond
Sammamish
Seattle
Our team of highly trained, experienced carpenters and home builders is adept at serving the needs of our clients. In other words, we can handle any big or small home improvement project you may have for us. Thus, if you are looking to hire a general contractor near your area, we are ready to work with you.
So, what are you waiting for? Contact us online or by phone at (425) 504-6480 and request a home remodeling cost estimate. Let's work together in building your dream home!